When Number One Son was a baby we had a cat named Shelly. Sadly, she passed away at 18 - while being the healthiest dead cat in the village after all the lab tests done in order to know why she did not eat and withered away. Ever since Archaeologist Husband has wanted to get a new cat. This urge has not been diminished by the fact that our neighbours hate cats. But they do have a gravel gardens both at the front and at the back, so you can guess what the cats do there. The urgency of this new cat has become more apparent with Number One Son loving cats and lifting and cuddling certain Biscuit on the way to and from school.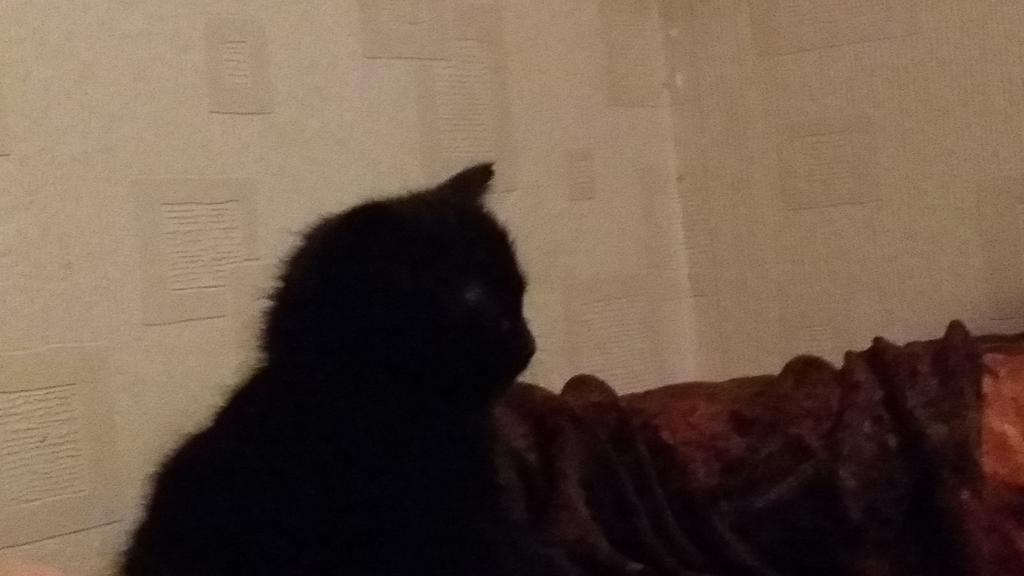 Shelly 2 (photo: AH)
I found it easy to make Number One Son to behave by saying that he will not get a cat for a Chhristmas. He was stroking the imaginary white cat when saying it... When I asked if we should get a cat, two voices said 'yes'. The women will always lose in this household! And apparently end up buying all the cat food as well.